← Back to Product Listing
FEATHER brooch, white porcelain feather, artisan jewellery, ceramic brooch, feather jewellery, white feather, ceramic feather.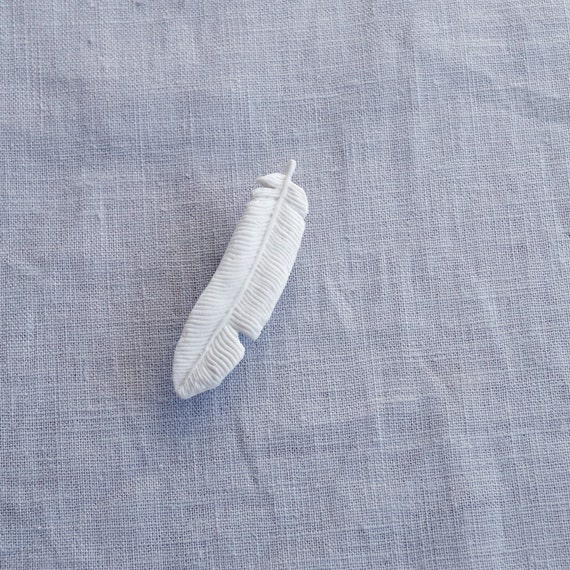 Simple white ceramic feather brooch.
Made to order in 3 - 5 weeks.
Cast from mould in white porcelain clay and carefully finished by hand.
Silver coloured metal brooch pin.
Feather 61 mm x 16 mm approx
Gift box included.
Matching necklace and earrings available.
Please allow slight differences due to the hand made processes.
It is believed that feathers appear to us from angels or someone we have lost. The jewellery in this feather collection is a lovely way to be reminded that we are not alone.
Copyright and Designright Jude Winnall 2016.
Jude Winnall is a member of and supports the work of ACID (Anti Copying in Design). All the intellectual property rights in the designs and products (including the images, text, packaging and marketing material) are and will remain the property of Jude Winnall. Any infringements will be taken seriously www.acid.uk.com