← Back to Product Listing
Porcelain SNOWDROP earrings. Ceramic flower jewellery white celadon blue, 925 sterling silver ear wires, gift box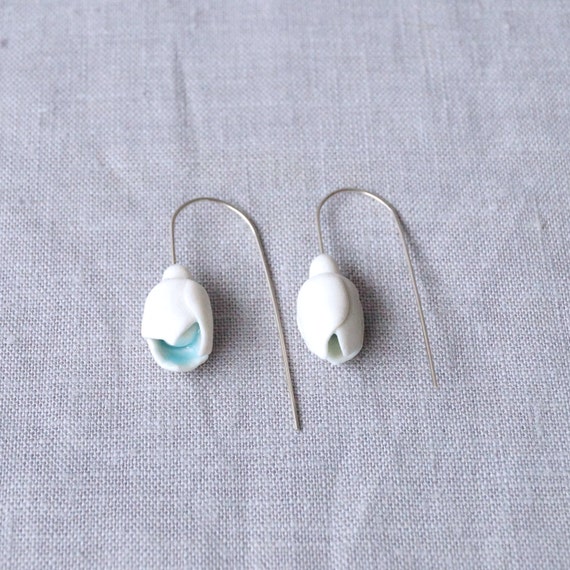 Beautiful light and dainty porcelain snowdrop earrings.
Snowdrops sculpted by me in white porcelain clay.
Fired in my kiln.
Ceramic celadon blue glaze inside petals.
Snowdrops 25 mm x 12 mm approx.
Sterling silver wires.
Plastic scrolls.
Earrings 36 mm long approx.
In beautiful gift box.
Ready to ship within 3 working days.
Snowdrops are a favourite of mine and remind us that Spring is not far away. Every flower in the Snowdrop collection has been individually formed in porcelain clay and fired in my kiln. Due to the handmade process each snowdrop is slightly different and yours will be just as beautiful as the ones shown.
Copyright and Designright Jude Winnall 2017.
Jude Winnall is a member of and supports the work of ACID (Anti Copying in Design). All the intellectual property rights in the designs and products (including the images, text, packaging and marketing material) are and will remain the property of Jude Winnall. Any infringements will be taken seriously www.acid.uk.com