← Back to Product Listing
Small ceramic HOUSE smallest in Great Britain Conwy Wales UK collectable miniature house white porcelain model Welsh ti bach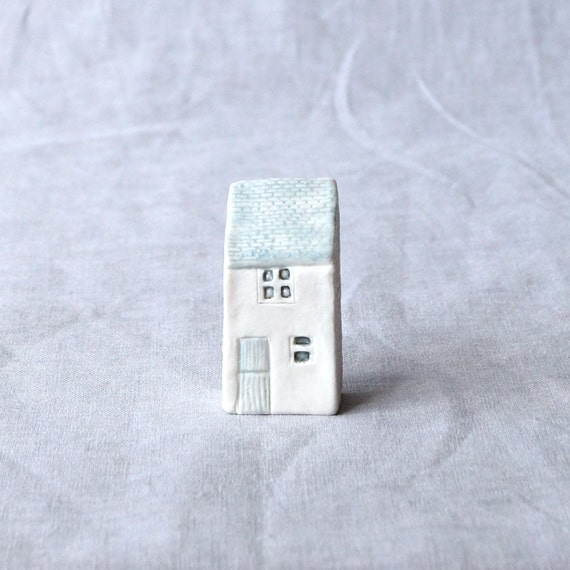 The smallest house in Great Britain is on the quayside of Conwy harbour in North Wales. This is a miniature porcelain version and is inscribed "Conwy SMALLEST HOUSE in G.B." on the reverse side in black handwriting. Very collectable.
Roof, windows and door have a shiny grey ceramic glaze.
Food, dishwasher and microwave safe.
28 x 23 x 57 mm approx.
Gift box 60 x 60 x 60 mm included.
Ready to ship within 3 working days.
Please allow for slight differences due to the hand made processes. Yours will be just as beautiful as the one's shown.
The smallest house on Conwy quay was once inhabited by a six foot fisherman. It was built onto the castle walls and, as you can imagine, is a very simple one up / one down dwelling. Nowadays the exterior wall is painted red to attract tourists but my wee porcelain version is true to the original colouring.
Copyright and Designright Jude Winnall 2016.
Jude Winnall is a member of and supports the work of ACID (Anti Copying in Design). All the intellectual property rights in the designs and products (including the images, text, packaging and marketing material) are and will remain the property of Jude Winnall. Any infringements will be taken seriously www.acid.uk.com