← Back to Product Listing
PEACE dove porcelain wall vase ceramic bird airplant holder air-planter porcelain wall pocket indoor outdoor wall art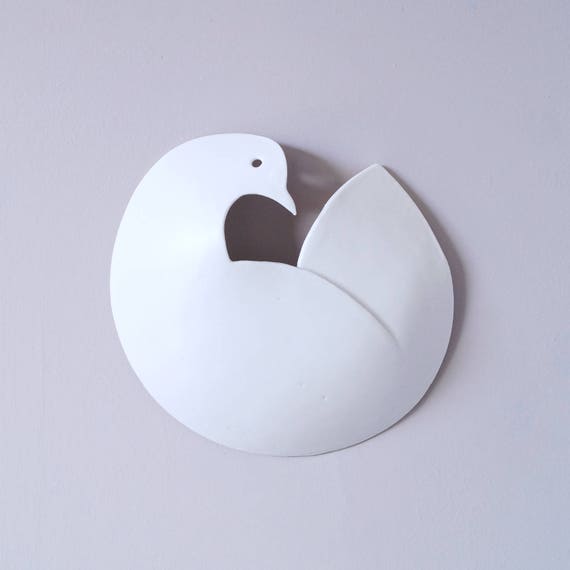 This porcelain dove vase was inspired by Picasso's iconic Peace Dove drawing. The minimalist Scandinavian style looks great with just a twig, a few fresh flowers or an impressive air plant.
Hand built in white porcelain clay with a satin white glaze.
Hang indoors or outdoors on nail or picture hook.
Pocket holds about 2 cm of water.
170 x 170 x 20 mm approx.
Wash carefully by hand.
Currently ships within 3 working days.
The airplant shown is not included. If you are thinking of buying an airplant I recommend the one shown here, it is a Tillandsia Baileyi which has an upright shape and is perfect for this dove.
Copyright and Designright Jude Winnall 2017.
Jude Winnall is a member of and supports the work of ACID (Anti Copying in Design). All the intellectual property rights in the designs and products (including the images, text, packaging and marketing material) are and will remain the property of Jude Winnall. Any infringements will be taken seriously www.acid.uk.com