← Back to Product Listing
LILY hanging porcelain bell tree decoration white porcelain bell modern design zen decor scandi scandinavian calla lily alta shrine tool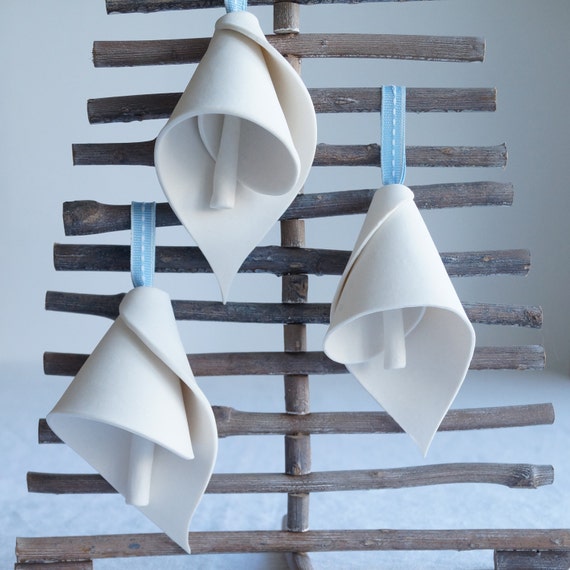 This porcelain lily bell was inspired by beautiful Calla lily flowers. I love the simplicity and elegance of white lilies and any spiritual association with them is fitting as this bell can be incorporated into meditation or prayer rituals. It also makes a perfect hanging decoration for the Christmas tree
Hand sculpted in a spiral of porcelain clay.
Beautiful, natural unglazed porcelain.
Fired in my kiln.
Fitted with a blue ribbon. Red ribbon may be available, please contact me.
Porcelain lily is 110 mm long x 60 mm wide approx.
One supplied.
Ready to ship in 3- 5 weeks, sooner if possible.
Please allow for slight differences due to the hand made processes. Yours will be just as beautiful as those shown.
Copyright and Designright Jude Winnall 2016.
Jude Winnall is a member of and supports the work of ACID (Anti Copying in Design). All the intellectual property rights in the designs and products (including the images, text, packaging and marketing material) are and will remain the property of Jude Winnall. Any infringements will be taken seriously www.acid.uk.com