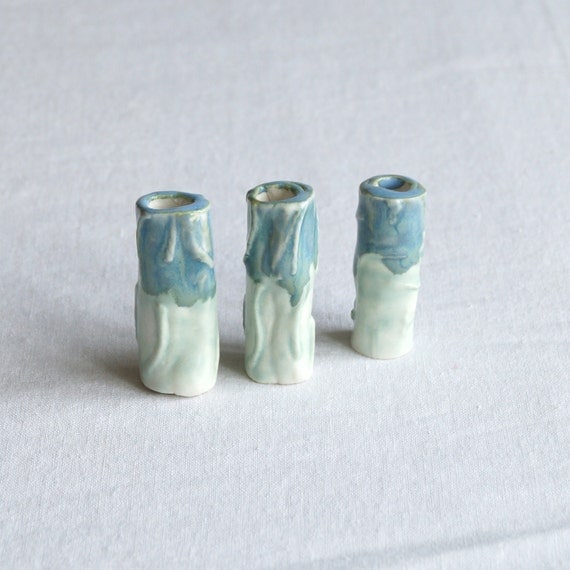 Three large porcelain tube beads suitable for macrame, jewellery and other craft projects.
Hand made in ceramic clay with a raised texture and thick oozy glazes.
The glaze does not cover the base of the beads but the unglazed clay on these ends has been filed to be nice and smooth.
Fired to high temperature in my kiln.
50 mm high and 18-20 mm diameter approx.
Uneven holes vary in diameter from 8 mm to 9 mm.
Set of three beads supplied.
Please allow for slight differences due to the hand made processes. Yours will be beautiful like these.