← Back to Product Listing
Five porcelain cube beads, 11mm 14mm, 2mm hole, 4mm hole, artisan beads, porcelain beads, ceramic beads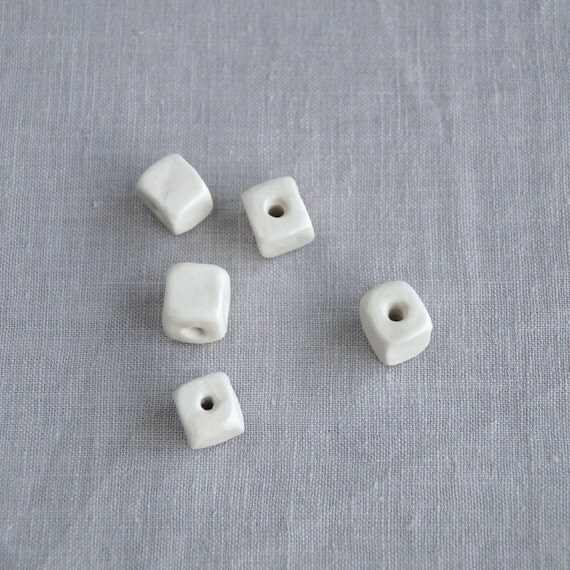 Five porcelain artisan cube beads with a smooth burnished finish.
Irregular hand made style.
Fired in my kiln.
Between 11 mm and 14 mm square.
Holes vary between 2 mm and 4 mm.
If you are ordering more than one item from VanillaKiln please see info about shipping. You will be reimbursed as explained in "More information".