← Back to Product Listing
Four porcelain rondelle beads, large hole, artisan beads, porcelain beads, ceramic beads, ceramic rondelle, porcelain rondelle,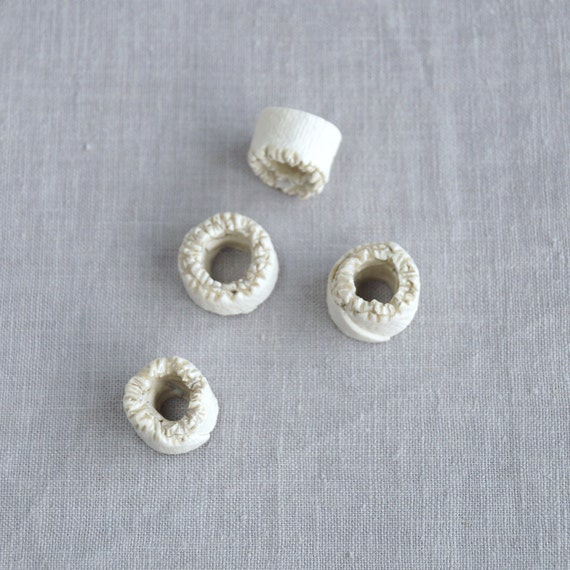 Four textured rondelle porcelain beads with large holes.
Soft white glaze on details.
Irregular hand made style.
Smooth finish, no sharp edges.
Fired in my kiln.
18 - 21 mm diameter approx.
10 mm - 15 mm depth.
Holes vary between 5 mm, 6 mm and 7 mm.
If you are ordering more than one item from VanillaKiln please see info about shipping. You will be reimbursed as explained in "More information".