← Back to Product Listing
Seven porcelain tube beads, linen texture, rolled clay, celadon blue glaze, large hole, 3 mm hole, 8 mm hole, artisan beads, porcelain beads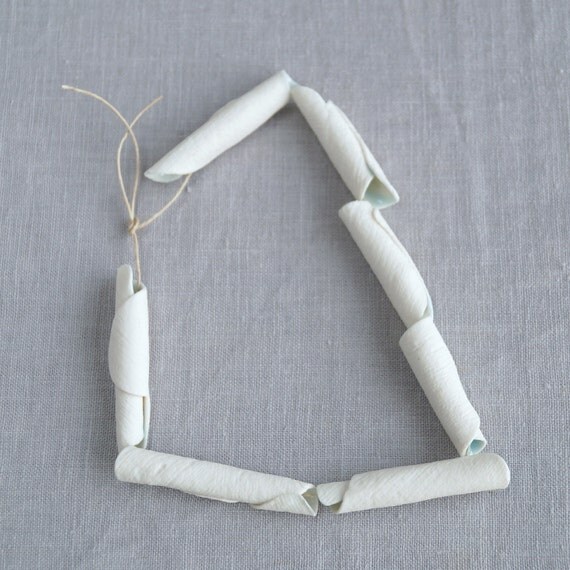 Seven thin porcelain tube beads.
Rolled hearts with linen texture.
Celadon blue glaze inside.
Irregular hand made style.
Smooth finish on white unglazed surfaces.
Fired in my kiln.
Lengths vary 40 mm - 54 mm.
Holes vary between 3 mm and 8 mm.
If you are ordering more than one item from VanillaKiln please see info about shipping. You will be reimbursed as explained in "More information".