← Back to Product Listing
Porcelain pendant with knit texture, two holes, turquoise glaze, 3.5 mm hole, artisan beads, porcelain beads, ceramic pendant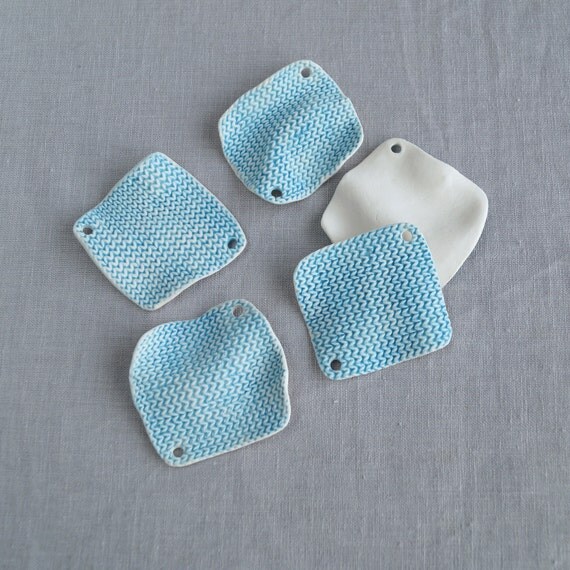 One hand crafted porcelain pendant.
Undulating square with knitted texture.
Turquoise ceramic colour on front.
Smooth unglazed finish on reverse side.
Irregular hand made style.
Fired in my kiln.
2 mm thickness and strong.
Size varies between 47 mm – 56 mm square approx.
Two 3.5 mm holes in opposite corners.
NB: the finished tassel necklace shown is an indication of what you can make with this pendant but is not included.
If you are ordering more than one item from VanillaKiln please see info about shipping. You will be reimbursed as explained in "More information".