← Back to Product Listing
RUFFLED 4 white porcelain bowl with runny cobalt drip glaze, white and blue, statement bowl, tableware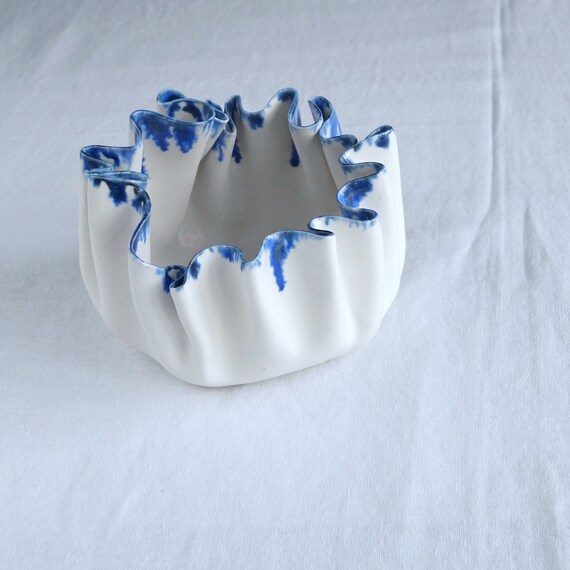 This EDGY bowl has a beautiful freeform shape where the clay has been artfully manipulated into natural ruffles. It has a luxurious satin white glaze inside and out with cobalt blue on the rim which has randomly dripped expressively down the sides during the firing process. It is unique.
Hand formed in white porcelain clay.
100 mm tall x 130 mm diameter approx.
Water tight.
Dishwasher safe.
Currently ships within 3 working days.
Copyright and Designright Jude Winnall 2017.
Jude Winnall is a member of and supports the work of ACID (Anti Copying in Design). All the intellectual property rights in the designs and products (including the images, text, packaging and marketing material) are and will remain the property of Jude Winnall. Any infringements will be taken seriously www.acid.uk.com