← Back to Product Listing
Air plant and LILY holder, hanging porcelain LILY hanging air plant hanging plant pot spiral lily ceramic plant pot ceramic lily wall art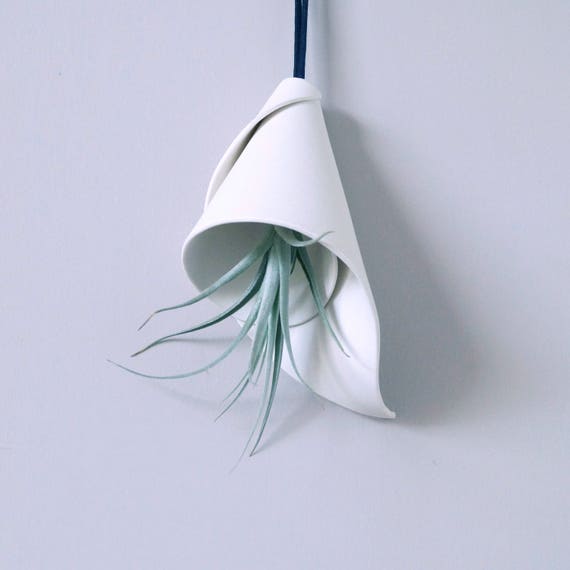 This beautiful spiral porcelain lily with air plant can be wall hung or suspended overhead.
Hand built in white ceramic clay and left unglazed so the natural sculpted porcelain can be appreciated.
160 x 90 mm diameter approx.
Air plant Tillandsia Balsasensis is included, with care instructions.
Dark blue satin cord.
Cord options:
Loop cord - to hang lily on a wall hook
or
90 cm cord - to suspend overhead.
Please select your preference.
Air plants are only available to UK customers.
Currently ready to ship within 3 working days.
Shipped by Special Delivery due to the extra speed and care needed for a living plant.
Copyright and Designright Jude Winnall 2017.
Jude Winnall is a member of and supports the work of ACID (Anti Copying in Design). All the intellectual property rights in the designs and products (including the images, text, packaging and marketing material) are and will remain the property of Jude Winnall. Any infringements will be taken seriously www.acid.uk.com